About Jonathan Winocour
Prepare every case for trial, unless you want to try every case.

Jonathan is a talented courtroom lawyer, never intimidated by his adversaries. He is persistent and disciplined, always maintaining a focused eye on his client's goals.
He has tried numerous cases to verdict in Texas, and settled many more. He takes a no-nonsense approach to litigation, and urges the lawyers he deals with to do the same.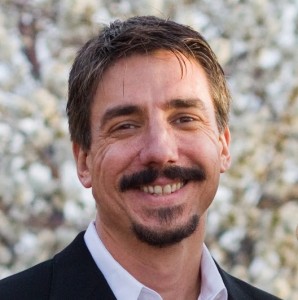 Jonathan received his undergraduate degree in English Literature and Philosophy from the University of York, in York, England in 1990.
In 2002, after nine years working in television production, he received his law degree from Southern Methodist University School of Law.
During and after law school, Jonathan worked with Sylvia Demerest and Craig Smith, now judge of the 192nd District Court in Dallas, before founding his own practice in 2002.
Jonathan is a member of the College of the State Bar of Texas, the American Association for Justice, and the American Bar Association.
He has served as class counsel in state and federal cases that have resulted in multi-million dollar settlements.
He has tried a complex real estate fraud case resulting in a Texas state court verdict in excess of $1,000,000.00.
He also successfully argued for a jury award of exemplary damages in an action arising from the wrongful disclosure of protected health information.
He represented Occupy Dallas in two lawsuits filed against the City of Dallas during the Fall of 2011.
He also represented a claimant asserting a first amendment violation arising from a "clean zone" ordinance passed by the City of Arlington.
Jonathan litigated a case of first impression in the 5th Circuit arising from an alleged violation of the Visual Artists Rights Act.
He also successfully asserted a non-biological mother's standing to seek custody of her former partner's biological child.
Occasionally, Jonathan contributes to online publications. Two articles he has written recently concern subrogation in Texas and legal marketing.
He greatly enjoys mentoring to young people with an interest in the law as the attorney adviser to the Richardson High School Mock Trial Team. In 2013, the team won the Region 10 final and advanced all the way to the final of the state championship.
He also enjoys spending time in East Texas with his wife Kristina, who is smarter and better looking than he is, and their Airedale Terriers, Pitt and Sophie, who are just smarter.