Loss Of Earning Capacity
Loss of earning capacity is an injured person's diminished capacity to earn a living, and loss of earnings is the loss of actual income due to an inability to perform a certain job that the person held before the injury.
Texas law clearly allows for the recovery of damages for lost earning capacity, regardless of the injured person's citizenship or immigration status.
To warrant an award of damages for loss of future earning capacity, there must be some evidence that the injured person had the capacity to work prior to the injury and that his or her capacity was impaired as a result of the injury.
The injured person must introduce evidence sufficient to allow the jury to reasonably measure earning capacity in monetary terms.
The injured person must demonstrate: (1) the existence, that is, the fact, of an impairment; and (2) the extent of the loss resulting from the impairment.
Factors such as stamina, efficiency, ability to work with pain, and the weakness and degenerative changes which naturally result from an injury and from long-suffered pain are legitimate considerations in determining whether or not a person has experienced an impairment in future earning capacity.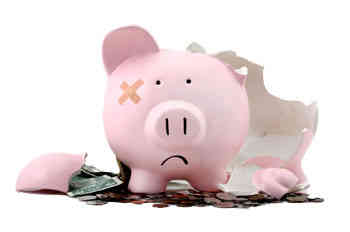 Although damages resulting from an impairment of earning capacity are largely within the jury's sound discretion, they may not be based on mere conjecture.
Where an injured person seeks damages for impairment of earning capacity, he or she must prove the amount of these damages with the degree of certainty to which it is susceptible. This rule requires that an injured person introduce evidence from which a jury may reasonably measure in monetary terms the injured person's earning capacity prior to the injury, unless some reason appears for his or her failure to do so.
If the injury was of a serious nature and the injured person will feel its harmful effects in the future, that fact is evidence to show an impairment of future earning capacity.
Thus, the loss of a faculty of the body or a limb constitutes evidence of the impairment of the ability to work and earn money in the future.
Testimony is required to establish the amount of the monetary loss. The amount recoverable for loss of earning capacity is the difference between the amount of money the plaintiff was capable of earning before the injury and the amount the plaintiff is capable of earning after the injury.
The injured party need not produce expert testimony to support a claim for loss of future earning capacity, and no proof of life expectancy is required to recover lost future earnings.
The jury may reach its own conclusion on life expectancy based on evidence of the injured person's age, health, and physical condition prior to the injury, and the permanence of the injury.
CALL US TODAY TO MAXIMIZE THE VALUE OF YOUR PERSONAL INJURY CLAIM. 214 575 6060. WE ARE DALLAS PERSONAL INJURY LAWYERS. WE KNOW TEXAS INSURANCE. WE KNOW TEXAS LAW.