Mental Anguish
In Texas, a jury can award mental anguish damages when an injured person has introduced direct evidence of the nature, duration, and severity of their mental anguish, establishing a substantial disruption in their daily routine.
This can be testimony from the injured party, or that of third parties, or experts, and is considered sufficient to support a money award if it provides a jury with adequate details to assess the degree and duration of the anguish.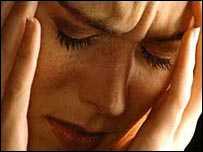 For example, testimony that you were "very upset" or "inconvenienced," or that the experience was "unpleasant" will not be enough to support an award of mental anguish damages.
Similarly, mere "embarrassment" or "anger" is not enough.
However, evidence of public humiliation, migraine headaches, anxiety attacks, sleeplessness, discomfort in social settings, estrangement from your spouse or your children, testimony of despair, headaches, vomiting, weight loss, insomnia and other indications of substantial disruption of your daily routine will be sufficient to support an award of mental anguish damages if the disruption is of substantial duration.
CALL US TODAY TO MAXIMIZE THE VALUE OF YOUR PERSONAL INJURY CLAIM. 214 575 6060. WE ARE DALLAS PERSONAL INJURY LAWYERS. WE KNOW TEXAS INSURANCE. WE KNOW TEXAS LAW.