Disfigurement
Permanent scarring, loss of a limb, a visible permanent injury, or anything that impairs the beauty, symmetry, or appearance of a person is termed disfigurement, and a Texas jury may award a separate dollar value for this aspect of physical injury at trial.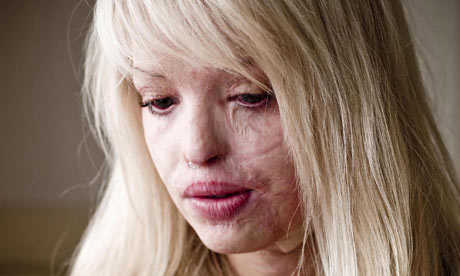 Evidence of disfigurement can be presented to a jury by comparing prior photographs showing the condition of the injured person before the incident complained of.
A complainant may recover for past disfigurement, and for future disfigurement that in all reasonable probability will be suffered.
CALL US TODAY TO MAXIMIZE THE VALUE OF YOUR PERSONAL INJURY CLAIM. 214 575 6060. WE ARE DALLAS PERSONAL INJURY LAWYERS. WE KNOW TEXAS INSURANCE. WE KNOW TEXAS LAW.